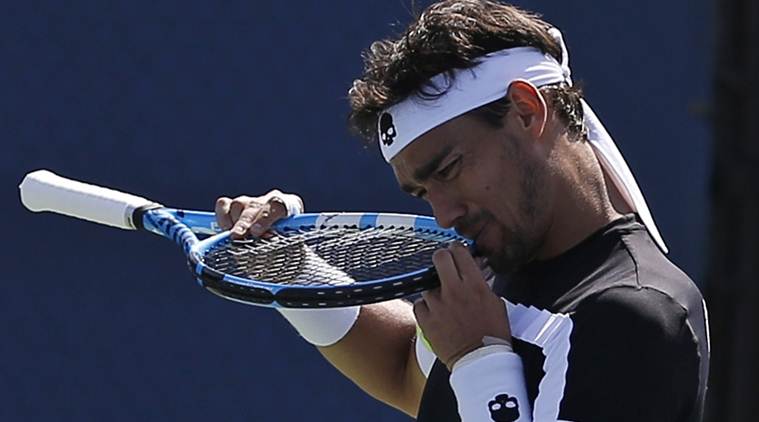 Fabio Fognini was fined $24,000 by the US Open for unsportsmanlike conduct. (Source: AP)
Fabio Fognini was suspended from the U.S. Open on Saturday and faces a possible permanent ban from Grand Slam tournaments while it is determined if he committed a "major offense" during his first-round singles loss.
Fognini also could be fined up $250,000 for violations of the Grand Slam's code of conduct. The Grand Slam board said Fognini's provisional suspension went into effect immediately, so he was withdrawn from the doubles tournament, where he was into the third round with fellow Italian Simone Bolelli.
Fognini was fined $24,000 by the U.S. Open for unsportsmanlike conduct during his 6-4, 7-6 (8), 3-6, 6-0 loss to Stefano Travaglia on Wednesday. He was cited by the tournament for three violations, including one incident in which he insulted a female chair umpire. His fines were for $15,000, $5,000 and $4,000.
The board said the major offenses were under the sections of Article IV dealing with "aggravated behavior" and "conduct contrary to the integrity of the game." Violation of either section could lead to the permanent suspension from the four major tournaments and the $250,000 penalty.
The board said there would be no further comment until the process is completed. Fognini, known as a volatile player, was fined $27,500 by Wimbledon in 2014 for his outbursts during a first-round victory.
Also Read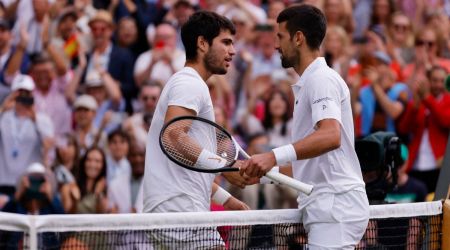 Novak Djokovic and Carlos Alcaraz set to meet again in group stage of Dav...
Watch: Jannik Sinner wins a 46-shot rally against Tommy Paul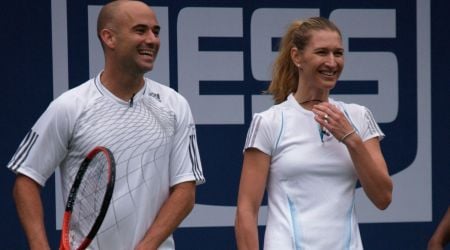 Does Steffi Graf ever age? Husband Andre Agassi has the perfect reply
'Never been friends, never been close to Roger Federer': Novak Djokovic s...
Fognini is ranked No. 26 in singles and was seeded 22nd here. He also was the Australian Open doubles champion with Bolelli in 2015.