Denis Shapovalov is already exceeding the lofty expectations he set for himself on the court. (Source: AP)
Eighteen-year-old Denis Shapovalov wants his hockey-loving county of Canada to embrace tennis and hopes that after his star-making run at the U.S. Open, youngsters there will think twice before getting on the ice.
"My goal is to raise the level of Canadian tennis and have more kids picking up a racquet instead of a hockey stick," he told reporters after his fourth round loss to Pablo Carreno Busta on Sunday.
"I think I have definitely helped to do that, and hopefully, you know, I can keep doing it."
It has been a whirlwind last few weeks for Shapovalov, who electrified his home country when he made the semi-final at the Rogers Cup in Montreal in August, defeating world number one Rafa Nadal and former U.S.
Open champ Juan Martin del Potro along the way.
With a powerful left-handed forehand, a one-handed backhand, and flowing blonde locks, the fresh faced Shapovalov is also dealing with fame for the first time.
"Just a couple of days ago in Central Park, I was just walking with my team and I ran into this kid who was shaking, you know, seeing me," he said with amazement.
"I think I'm making an impact and hopefully I can continue to do so because for me, the best thing in life is to see kids like this looking up to you and just aspiring to be like you."
Advertisement
Shapovalov, who counts Canadian hockey legend Wayne Gretzky among his fans, is already exceeding the lofty expectations he set for himself on the court.
At the start of the year his goal was to be in the top 150 of the ATP rankings, he said.
After his run at the U.S. Open, he will likely find himself in the top 50 when the rankings are released next week.
Advertisement
In the meantime, he is trying to stay grounded even as his celebrity grows.
"I think I really need to get back to work and my team is making sure that, first of all, I'm staying healthy, and second of all, I'm always trying to get better," he said.
Also Read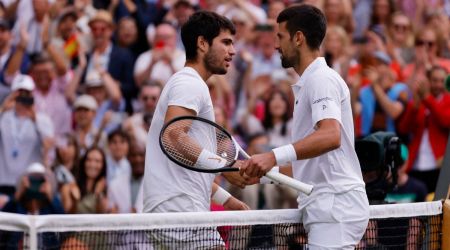 Novak Djokovic and Carlos Alcaraz set to meet again in group stage of Dav...
Watch: Jannik Sinner wins a 46-shot rally against Tommy Paul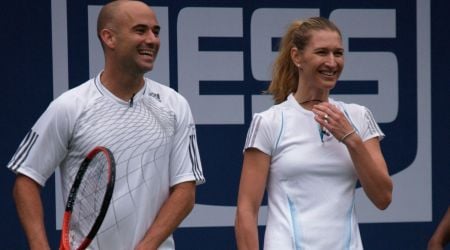 Does Steffi Graf ever age? Husband Andre Agassi has the perfect reply
'Never been friends, never been close to Roger Federer': Novak Djokovic s...
"Hopefully in the future I can make some more runs. Hopefully, eventually, in the long term, I'll be lifting up a cup."