The records Venus Williams is piling up now are the 'oldest this' and 'oldest that'. (Source: Reuters)
Now 37 and in the twilight of a sparkling career, the opportunities Venus Williams lives for are not supposed to come around as often as they once did.
But there Williams was on Tuesday battling and grabbing her chances when they came, capitalising on just enough of them to secure a 6-3 3-6 7-6(2) win over Petra Kvitova and a spot in the U.S. Open semi-finals.
"Sometimes you have opportunities and sometimes you take them and you don't, but it's not like you get opportunity after opportunity after opportunity in these sorts of matches," said Williams. "You have to take the ones you have."
Williams has taken those words to heart in a renaissance season that has seen her reach the Australian Open and Wimbledon finals and sit just one victory away, against American compatriot Sloane Stephens, from playing for the U.S. Open title for the first time since 2002.
It has been nine years since Williams celebrated the last of her seven grand slam singles wins and 16 since she last lifted the U.S. Open title and remains as hungry for trophies as ever.
"I'm still living my dream, and it's amazing," said Williams. It did not always seem like it on Tuesday, particularly during a fluctuating second set when Williams was unable to put away her 13th seeded opponent, who had beaten her four times in five meetings.
"You know, definitely when I had opportunities in the second set and so many break points disappearing, you feel like, wow, I should be doing more," said Williams. "You have to put it behind you.
Advertisement
"It's about winning the match you're in. Doesn't matter whether you're playing well or not playing well. It's about figuring out how to win.
"These big matches there have been times where I have won these and there have been times I didn't win them." Williams has been winning much more than losing this year putting together a 34-10 match record.
But the records Williams is piling up now are the 'oldest this' and 'oldest that'. Longevity brings its own recognition but winning remains the ultimate goal.
Advertisement
Life has moved on for Williams. Sister Serena, a six-time U.S. Open champion, is not in Flushing Meadows after giving birth to her first child and many of the players Williams is facing at the U.S. Open grew up watching and idolizing her.
A role model, Williams led four American women into the quarter-finals and hopes all four will reach the semi-finals. Williams and Stephens booked their places and on Wednesday CoCo Vandeweghe and Madison Keys will try to do the same.
Also Read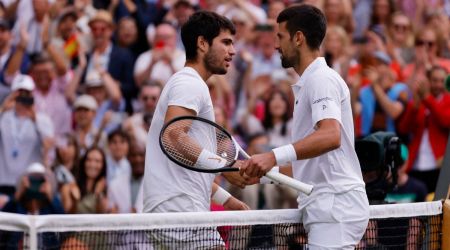 Novak Djokovic and Carlos Alcaraz set to meet again in group stage of Dav...
Watch: Jannik Sinner wins a 46-shot rally against Tommy Paul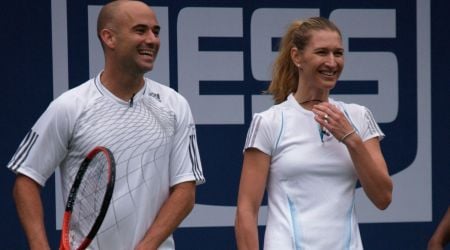 Does Steffi Graf ever age? Husband Andre Agassi has the perfect reply
'Never been friends, never been close to Roger Federer': Novak Djokovic s...
"All I have known all my life was great American players," said Williams. "So it's great to see this resurgence, and I hope it can continue."