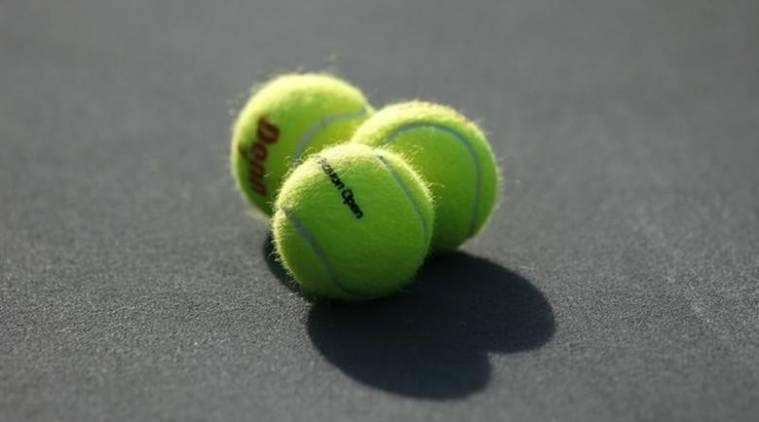 Some people from different professions have already left plum jobs to pursue a career in coaching. (Source: File)
It's difficult to find something common between a dental surgeon, an IT professional, a mechanical engineer and a banker, but then sports is known to unite in more ways than one.
This year, out of 35, who are attempting a seven-day AITA (level III) Foundation Coaches Course at DLTA, 16 are from diverse backgrounds ranging from engineering and journalism. All of them, share a common aim – to be a tennis coach.
Some of them have already left plum jobs to pursue a career in coaching. Chennai-based Ganesh Srinivasan, who has been in the IT industry for close to three decades, has already given up a decent annual package of Rs 24 lakh to become a tennis coach – a job which might not give him more than 20,000 per month initially.
"I have seen a lot of professionals, who are struggling with physical fitness. I want to help them. Playing sport creates happy hormones. I think tennis coaching is a fantastic alternate profession," the 52-year-old, who till recently worked with Earnest and Young, told PTI.
Then there's Ravi Shankar, a dental surgeon based in Tutikori, Tamil Nadu, who wants his twins to become tennis players. "I played tennis at district level but could not become a professional. I have a boy and a girl, they are twins. My wife Parvada Varthini is also a dental surgeon, MDS. She is now pushing me to become a tennis coach," Shankar said after a training session.
"I had forgotten myself but again after picking up racquet, I am getting myself back. Tennis is like meditation for me." Bikram Barua left his job at the Royal Bank of Scotland and now wants to establish his academy in Guwahati. He already has some experience of coaching and had no hesitation in quitting his job.
Then there is Vignesh Balaji, the MCA, who wants to coach kids in the rural areas of Tutikori. Also, there is Renuka Singh, who successfully pursued a Company Secretary (CS) course and worked with Mazaars but after getting married in a family of tennis professionals, she also wants to join the league. She is wife of former national champion Ashutosh Singh.
Advertisement
Nikunj, like Renuka, played tennis as a junior but now runs a travel company in Delhi. She is also willing to give up her business and pursue her first love — tennis.
Shainky Pathak became a mechanical engineer in Bhopal and was a gold medallist. But he now wants to help tennis enthusiasts in the rural areas of Madhya Pradesh, a dream which brought him to DLTA for this course.
Young Karan Chouhan has an interesting story to tell. "My mother's grandfather used to coach the king of Varanasi. I learnt the game from my maternal uncle but could never become a player since my father did not like me going to tennis courts. My father passed away recently and it was on his insistence that I did MCA. I think I have fulfilled my father's wish and can now chase my own dream."
Advertisement
Kanwaljit Singh, who is one of the seven ITF level III coaches in India, said they used to get one or two odd cases but this year the number is phenomenal.
"It's really motivating. It shows that tennis coaching is now very respectable. People are quitting good jobs to be tennis coaches. I have never seen so many people from different backgrounds in a single group," said Kanwaljit, who conducts the course for AITA along with Nar Singh, a DLTA coach.
Also Read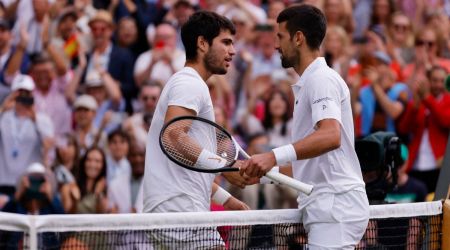 Novak Djokovic and Carlos Alcaraz set to meet again in group stage of Dav...
Watch: Jannik Sinner wins a 46-shot rally against Tommy Paul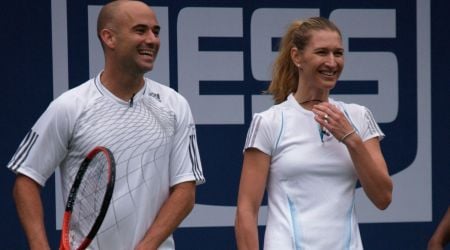 Does Steffi Graf ever age? Husband Andre Agassi has the perfect reply
'Never been friends, never been close to Roger Federer': Novak Djokovic s...
Nar Singh was delighted to note that more and more people are willing to join. "It shows that people are now more aware about tennis
becoming a career option. More people want to play the sport so it's good that we have people from good educational background to join the profession," Singh said.