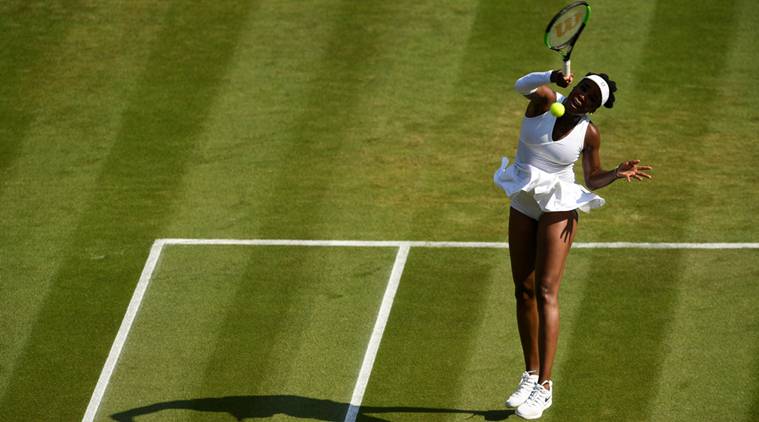 Venus Williams of the U.S. in action during the third round match against Netherlands' Kiki Bertens. (Source: Reuters)
There was no great escape for Venus Williams on Friday as the five-times championt
The American, at 38 the oldest woman in the draw, had to recover from a set down in her first two matches but her days of living dangerously were ended by a opponent who simply would not give up.
"I still can't really believe it. It was such a tough match and such a big fight and I'm really happy that I won this one," a breathless Bertens said moments after emerging victorious in the two hour, 40 minute thriller.
A poker-faced Williams summed up the experience as: "Just ran out of time in the end. You have to win the last point, and I didn't succeed in that today."
In fact, even in the first set Williams kept failing to win the points that mattered. She was 40-0 up on serve in the third game but a successful Hawkeye challenge combined with a lunging mis-hit winner from Bertens allowed the Dutchwoman to streak 3-0 ahead.
However, the precision serve that had gone AWOL during the first set – with the ninth seed holding serve only once – was back on target for Williams as she produced some exquisite volley winners to snap up the second set when Bertens smacked a forehand long.
But all the effort she put into forcing a decider despite being two points from defeat at 4-5 down in the second set came to nothing as Bertens played the match of her life to reach the second week at the All England Club for the first time in her career.
Advertisement
Bertens had come agonisingly close to toppling Williams in Miami this year, when she had held three match points, and on Friday it was clear she had learned from that near miss.
When match point number one disappeared with a stretched volley winner from Williams on Court One – Bertens kept believing.
When match point number two vanished with a wild backhand error – Bertens did not lose faith.
Advertisement
When match point three ended with the American netting a tired backhand into the net, Bertens dropped to her knees in triumph.
"I played her in Miami and had a few match points there and I lost so of course that was going through my mind but I told myself to keep going," said 20th seed Bertens.
"I told myself, 'you're in the Wimbledon third round, never reached the fourth round so you have nothing to lose so go for your shots'."
Friday's result meant both last year's finalists have lost before the fourth round, with Williams following 2017 champion Garbine Muguruza out of the tournament.
Also Read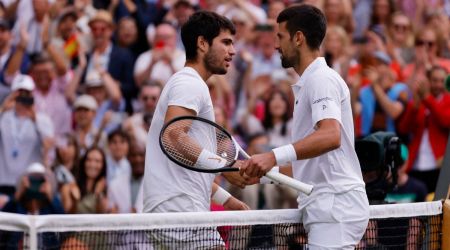 Novak Djokovic and Carlos Alcaraz set to meet again in group stage of Dav...
Watch: Jannik Sinner wins a 46-shot rally against Tommy Paul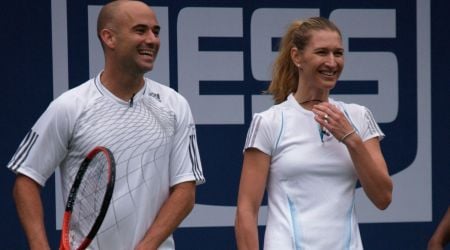 Does Steffi Graf ever age? Husband Andre Agassi has the perfect reply
'Never been friends, never been close to Roger Federer': Novak Djokovic s...
Her demise also continued the horror show for women's seeds at Wimbledon as only two of the top 10 – world number one Simona Halep and number seven Karolina Pliskova – are still in the tournament. It is the worst showing by the women's seeds in the professional era.