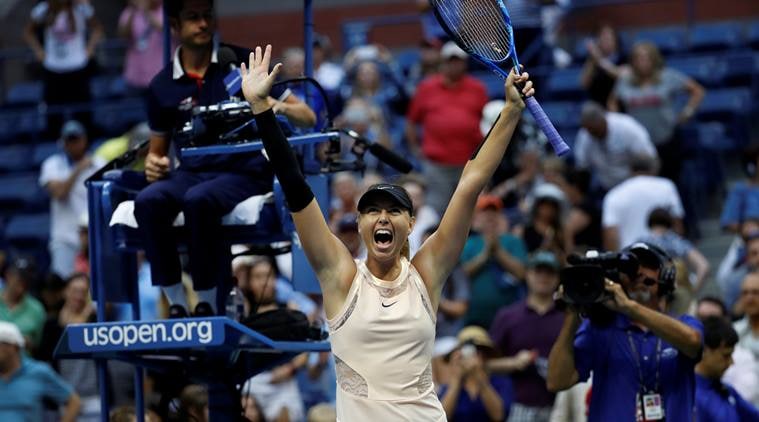 Maria Sharapova has started the US Open with three set wins in the first two rounds. (Source: Reuters)
Maria Sharapova returned to the tennis courts and played her first main draw match, in Stuttgart, way back in April after serving out her 15 month doping suspension. Since then, she's been denied wild card to the French Open and didn't compete in the Wimbledon qualifying – having afforded a wild card – with injuries plaguing her. But she's already made the most of her two matches at the US Open including a high profile first round win against Simona Halep as she continued her unbeaten streak against the Romanian and in first rounds at Flushing Meadows. And yet, five months on, there is still controversy surrounding her presence. From her competitiors at least.
"Everyone has their own opinion," No. 4 seed Elina Svitolina said on Thursday but Caroline Wozniacki, who lost on the day, said it created a wrong impact on the kids. "When you look on center court, I understand completely the business side of things and everything, but someone who comes back from a drug sentence and performance-enhancing drugs and then all of a sudden gets to play every single match on center court, I think that's a questionable thing to do," said No. 5 Caroline Wozniacki to Ekstrabladet TVof Denmark. "I think it doesn't set a good example."
Normally, wild cards are handed out to players who are returning from injuries or to up and coming players. But the USTA gave out the option to play in the main draw to the Russian as she had won the tournament in 2006. Many reckon it takes away the opportunity for a youngster to learn and make a mark.
"Wild cards are appointed by the USTA. I can't say I agree. I wish it was an American instead, selfishly, because it is a USA tournament," American CoCo Vandeweghe said. "I know from receiving a wild card here, it can be a huge platform to kind of progress through maybe a developing junior or someone that's coming back from injury or, you know, just somebody that's on the cusp, next American out that has an opportunity to kind of help their own ranking."
There's no denying the flair and crowd that Sharapova brings – whether as a World No 1 or her current 146. "Tournament directors, people around, they would love to watch her play," former U.S. Open champ Svetlana Kuznetsova said. "You can see after her first match how the crowd welcomed her back."
Meanwhile, others are more forgiving. The heart drug meldonium, for which Sharapova tested positive, had only recently been placed on the banned substance list by WADA. The Russian had tested positive for it at the 2016 Australian Open, and Kuznetsova believes Sharapova has already served her time. "She did her time. I think now it has to be over, the talk," Kuznetsova said.
Also Read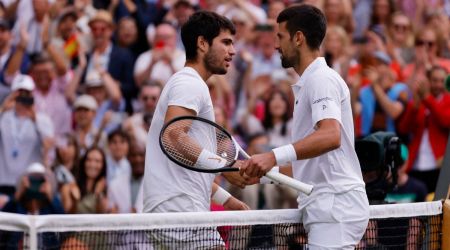 Novak Djokovic and Carlos Alcaraz set to meet again in group stage of Dav...
Watch: Jannik Sinner wins a 46-shot rally against Tommy Paul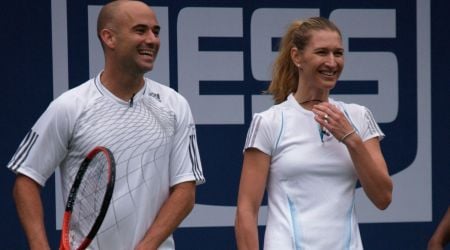 Does Steffi Graf ever age? Husband Andre Agassi has the perfect reply
'Never been friends, never been close to Roger Federer': Novak Djokovic s...
It hasn't helped reduce the chatter as she's been placed on the main Arthur Ashe Stadium and that will continue when she faces American Sofia Kenin in the second night match. Win that, and the streak is likely to continue during Labor Day weekend.
© IE Online Media Services Pvt Ltd