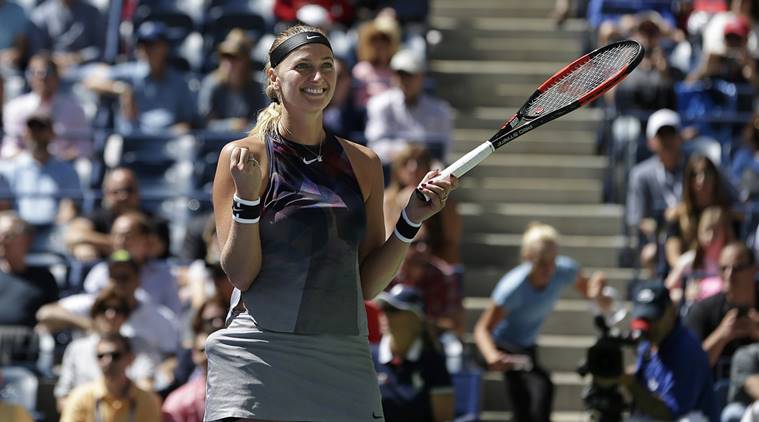 Petra Kvitova finished off the Frenchwoman within 73 minutes in Arthur Ashe Stadium. (Source: AP)
Petra Kvitova was back on the U.S. Open's big stage on Friday and delivered a sizzling performance by blowing past 18th-seed Caroline Garcia 6-0 6-4 to reach the fourth round at Flushing Meadows.
Kvitova, playing in just her eighth tournament since missing five months of action after being stabbed in the hand last December, finished off the Frenchwoman within 73 minutes in Arthur Ashe Stadium, closing out the contest in style with a fine ace.
"It means a lot, I really appreciate it that this time I could play again on the big stages," said Kvitova. "After everything that I have been through, it is a very happy moment for me."
The match had looked a tricky one for Kvitova having split their four previous career meetings, with
Garcia taking the last two. However, the 13th-seeded Czech was in complete control from the start, never surrendering a break point the entire match.
It has been slow but steady progress for the double Wimbledon champion, after sustaining what looked to be career-threatening injuries when she was attacked by an intruder in her home late last year.
After a scrappy 7-5 7-5 win over former world number one Jelena Jankovic of Serbia in her opener on Monday, Kvitova has played very much like a grand slam champion, crushing another Frenchwoman Alize Cornet 6-1 6-2.
"It's much more easier to come back and play, definitely, compared to first tournaments after my comeback," she said. "It's much more easier for me to feel more normal than before.
Advertisement
"I do feel much better and closer to my top level. I think that I really played great today as well.
"I'm still not there, for sure. I think still my hand is not 100 percent ready, so I do feel hopefully that I have space to improve."
Kvitova's defeat of Garcia was greeted with loud applause, particularly from her box where her team wore blue t-shirts with 'COURAGE', 'BELIEVE' and a Czech phrase meaning 'come on' written brightly across the front.
Also Read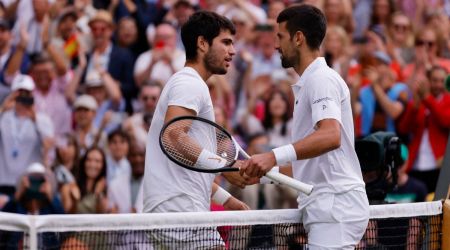 Novak Djokovic and Carlos Alcaraz set to meet again in group stage of Dav...
Watch: Jannik Sinner wins a 46-shot rally against Tommy Paul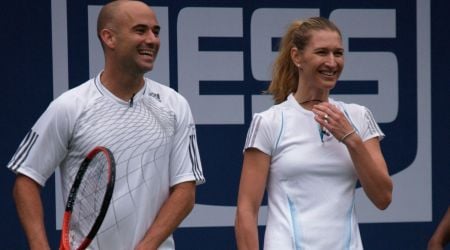 Does Steffi Graf ever age? Husband Andre Agassi has the perfect reply
'Never been friends, never been close to Roger Federer': Novak Djokovic s...Advertisement
"When I was coming back we had this kind of idea to show something on the t-shirt," Kvitova explained.
"We were just trying to show what we need to comeback after such a tough time."