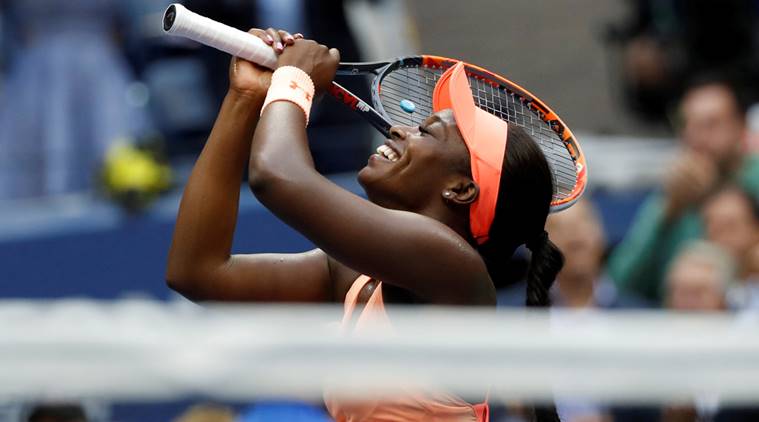 Sloane Stephens defeated Madison Keys to clinch her first US Open title. (Source: Reuters)
Sloane Stephens may have hoisted the US Open trophy on Saturday with her defeat of Madison Keys but American tennis was the big winner at the year's final grand slam.
With American women sweeping the semi-finals to guarantee a home-grown winner, it has been a giddy fortnight for the United States Tennis Association (USTA).
The results were not nearly as positive on the men's side where 15th seed Sam Querrey, the last American, was beaten in the quarter-finals by Kevin Anderson, who will play for the title against Rafa Nadal on Sunday. But the good news far outweighed the bad from the USTA's perspective.
"We knew the time would come and we just needed to be patient and the time did come," USTA executive director Gordon Smith told Reuters.
"It's been a great week for US tennis, we have known for a long time we have a great new generation of young women players, really they are following in the footsteps of Venus and Serena (Williams). "It's beautiful to see. And we have a bunch of young men who are right behind them."
In recent years, the final weekend at a US Open has included an unpleasant post mortem constructed around the question: "What's wrong with American tennis?" This year, Keys could try to explain what's gone right.
"We both have trophies today so I guess that says a lot," said the 22-year-old runnerup after her 6-3 6-0 thumping from Stephens.
"I think American tennis is in a really good place right now … I guess you could say, is really great." Things indeed look brighter than they have for a long time.
Advertisement
Keys, Stephens, CoCo Vandeweghe and Venus Williams became the first U.S. women to sweep all semi-final spots at a grand slam since Wimbledon in 1985.
Keys and Stephens also became the first Americans not named Venus or Serena Williams to feature in a grand slam final since Lindsay Davenport lost to Venus at Wimbledon in 2005.
For those paying attention, the next wave of American players were revealing themselves on the outside courts of the Billie Jean King National Tennis Center.
Advertisement
Sixteen-year-old Amanda Anisimova and 13-year-old Cori Gauff will contest an all-American U.S. Open girls' singles final on Sunday.
With victory, Gauff would become the third youngest grand slam girls' champion after Swiss Martina Hingis, who was 12 when she won the 1993 French Open, and Jennifer Capriati, the 1989 French Open winner at 13 years, three months.
Also Read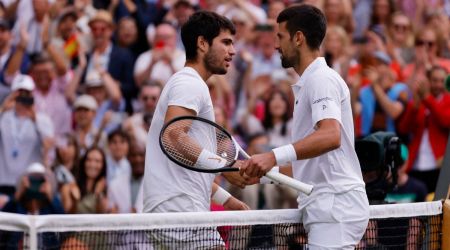 Novak Djokovic and Carlos Alcaraz set to meet again in group stage of Dav...
Watch: Jannik Sinner wins a 46-shot rally against Tommy Paul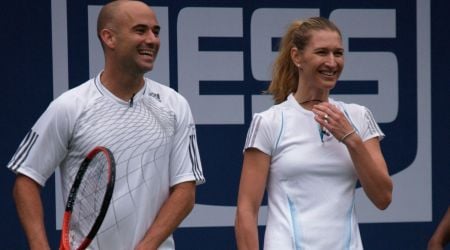 Does Steffi Graf ever age? Husband Andre Agassi has the perfect reply
'Never been friends, never been close to Roger Federer': Novak Djokovic s...
Following Whitney Osuigwe's French Open win and Claire Liu's Wimbledon crown, the Anisimova-Gauff final will ensure three different American girls will win the grand slam junior titles in the same season.